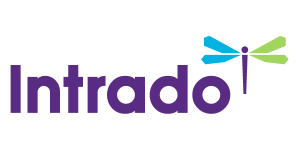 Global Metal Biocides Market Worth Expected to Hit US$ 5.4 billion by 2033: Report by Fact.MR
Growing use of metal biocides is attributed to their ability to protect surfaces from fungi, bacteria, algae, and other harmful pathogens, says Fact.MR.
/EIN News/ -- Rockville, March 21, 2023 (GLOBE NEWSWIRE) -- The global metal biocides market is forecasted to reach a valuation of US$ 5.4 billion by the end of 2033. Increasing demand for metal biocides from the paints & coatings industry is driving growth opportunities in the market. Fact.MR, a provider of market research and competitive intelligence, reveals in its recently published research report that global demand for metal biocides is anticipated to increase at a CAGR of 4.4% from 2023 to 2033.

Metal biocides are extensively used in various end-use sectors, including textiles, paints & coatings, wood preservation, medical, and others to inhibit the growth of bacteria, algae, fungi, and other harmful pathogens. Metal biocides also possess excellent antibacterial and antifungal properties, which ensure their suitability to prevent the deterioration of textiles by fungi, algae, insects, and microorganisms.
Metal biocides are also used to create hygienic finishing. Silver and copper-based biocides provide excellent formulations and are used to maintain the quality of products, which are stored in portable water. Increasing number of initiatives by multinationals to minimize hazards caused by biocides is expected to increase the demand for metal biocides.
Download a Free Sample Copy of this Report - https://www.factmr.com/connectus/sample?flag=S&rep_id=8442
Wood preservation and water treatment markets are driving sales of metal biocides across the globe. Growing utilization of wood for construction purposes in commercial, industrial, and residential sectors has driven lucrative opportunities for industry players. Increasing demand for metal biocides from the paints & coatings industry is expected to accelerate growth opportunities in the target market.
Increasing demand for biocides from various industries has led to the innovation and production of numerous biocide formulations around the world. Biocides, including chlorine dioxide, are utilized in lower concentrations and work effectively in wastewater treatment operations as disinfectants and sanitizers. Compared to chlorine, biocides have a higher oxidizing capacity, which leads to their rising demand in wastewater treatment processes.
Excessive use of metal biocides, over the past couple of years, has resulted in adverse health effects. This has led to reduced consumption of metal biocides across the globe. Chemical ranking and scoring (CRS) methods are utilized to restrict biocides utilization and monitor the usage and handling of multiple biocide products across the globe.
CRS ensures thorough information about characteristics, including exposure and toxicity of various biocide products. Numerous countries around the world are implementing certain policies and regulations against the adverse or ill effects of biocides, which are anticipated to limit the adoption of metal biocides.
Key Takeaways from Market Study
The global metal biocides market is valued at US$ 3.5 billion in 2023.
Demand for metal biocides is predicted to increase at a CAGR of 4.4% from 2023 to 2033.
The global market is projected to reach a valuation of US$ 5.4 billion by the end of 2033.
Demand for metal biocides is expected to rise at a CAGR of 3.6% in Canada.
Demand for silver biocides is projected to increase at a CAGR of 4.9% through 2033.
Sales of metal biocides are estimated to advance at a CAGR of 3% in Germany.
"Growing demand of metal biocides from the paints & coatings industry and rising population and construction activities in developing countries are predicted to fuel market expansion," says a Fact.MR analyst.
Get Customization on this Report for Specific Research Solutions – https://www.factmr.com/connectus/sample?flag=RC&rep_id=8442
Competitive Landscape
Providers of metal biocides are investing in advanced tools, which are utilized in various processes. Manufacturers are making huge investments in strengthening their supply chain management systems to supply quality products to target end users.
Mergers & acquisitions and agreements help manufacturers to generate novel growth opportunities.
For instance,
LANXESS is a specialty chemicals company, which acquired International Flavors & Fragrances Inc. (IFF)'s microbial control business unit, in July 2022.
In April 2021, Suez and Veolia announced an agreement that ensured the creation of new Suez assets used for forming a sustainable and coherent group from a social and industrial standpoint.
Key Companies Profiled
BASF SE
DuPont de Nemours, Inc.
Clariant AG
Lonza Group AG
Nobel Biomaterials, Inc.
Sanitized AG
Renaissance Chemicals
Troy Corporation
Segmentation of Metal Biocides Industry Research
By Type :

Silver
Copper & Alloys
Zinc
Others

By End Use :

Medical
Food & Beverages
Textiles
Paints & Coatings
Wood Preservation
Others

By Region :

North America
Europe
Asia Pacific
Latin America
Middle East & Africa
Explore Our Safe & Secure Payment Options for Quick Buy – https://www.factmr.com/checkout/8442
More Valuable Insights on Offer
Fact.MR, in its new offering, presents an unbiased analysis of the metal biocides market, presenting historical demand data (2018 to 2022) and forecast statistics for the period (2023 to 2033).
The study divulges essential insights into the market based on type (silver, copper & alloys, zinc, others) and end use (medical, food & beverages, textiles, paints & coatings, wood preservation, others), across five major regions of the world (North America, Europe, Asia Pacific, Latin America, and MEA).
Check out more related studies published by Fact.MR Research: 
Metal Cleaning Chemicals Market: The growth in industrialization is leading to regular maintenance of heavy equipment's and machinery and is thus, spurring demand for quality metal cleaning chemicals. The enhanced usage of metal cleaning chemicals in multiple end-use industries of aerospace, automotive, manufacturing etc. is estimated to provide a gain of 156 BPS to the metal cleaning chemicals market in coming years.
Metal Coatings Market: The global metal coatings market is estimated at USD 15.3 Billion in 2022 and is forecast to reach USD 30.8 Billion by 2032, growing at a CAGR of 6.9% during 2022-2032. As per a recent industry analysis by Fact.MR - market research and competitive intelligence provider, global metal coatings market enjoyed a growth of nearly 5.3% by value during 2017-2021 and has been valued at USD 14.3 Billion in 2021.
Metal Complex Dyes Market: Metal complex dyes are synthesized by combining poly or bi-valent transition metal ions with acid dyes. Metal complex dyes have applications across the textile and ink industry to achieve better wash fastness. These dyes are mainly segmented into two types- 1:1 metal complex dyes and 1:2 metal complex dyes.
Metal Finishing Chemicals Market: The major driving factor in the metal finishing chemicals market is the escalating automotive fleet size and the augmented demand for durable and wear resistance products. The rising adoption of bio-based finishing chemicals is anticipated to create lucrative growth opportunities for the manufacturers in the metal finishing chemicals market in coming years of 2022-2032.
Metal Glue Market: According to latest research by Fact.MR, metal glue market is set to witness steady growth during 2021-2031. Demand for metal glue will witness growth in coming years, owing to the investment in automobile industries in developing countries. Evolving end-user demand for quick & fix adhesive and long lasting adhesive for fixing metal products continue to drive the demand for metal glue.
About Us:
We are a trusted research partner of 80% of fortune 1000 companies across the globe. We are consistently growing in the field of market research with more than 1000 reports published every year. The dedicated team of 400-plus analysts and consultants is committed to achieving the utmost level of our client's satisfaction.
Specialties: Competition Tracking, Customized Research, Syndicated Research, Investment Research, Social Media Research, Business Intelligence, Industry Analysis, Thought Leadership.
Contact:
US Sales Office:
11140 Rockville Pike
Suite 400
Rockville, MD 20852
United States
Tel: +1 (628) 251-1583
Connect to Analyst: Yash Pathak
Email : yash@factmr.com
Sales Team : sales@factmr.com
Follow Us: LinkedIn | Twitter | YouTube



Powered by


EIN Presswire does not exercise editorial control over third-party content provided, uploaded, published, or distributed by users of EIN Presswire. We are a distributor, not a publisher, of 3rd party content. Such content may contain the views, opinions, statements, offers, and other material of the respective users, suppliers, participants, or authors.
Submit your press release