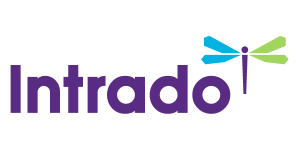 Solaris Receives Proceeds from Warrant Exercises of C$30.2 Million, Including Significant Exercises by Richard Warke and Equinox Gold Corp.
/EIN News/ -- VANCOUVER, British Columbia, March 29, 2023 (GLOBE NEWSWIRE) -- Solaris Resources Inc. (TSX: SLS; OTCQB: SLSSF) ("Solaris" or the "Company") is pleased to announce that the Company has received exercises of common share purchase warrants ("warrants") totaling C$30.2 million since the Company's last quarterly results dated November 8, 2022.

Notably, the Company's Executive Chairman, Mr. Richard Warke, and Equinox Gold Corp. ("Equinox") have exercised a total of 23.1 million warrants at a price of C$1.20 for proceeds of C$27.7 million, representing the final tranche of warrants held by these parties. Following the exercise, Equinox sold its remaining 7.5 million common shares of Solaris through the facilities of the Toronto Stock Exchange. 
On behalf of the Board of Solaris Resources Inc.
"Daniel Earle"
President & CEO, Director
For Further Information
Jacqueline Wagenaar, VP Investor Relations
Direct: 416-366-5678 Ext. 203
Email: jwagenaar@solarisresources.com
About Solaris Resources Inc.
Solaris is a multi-asset exploration company, advancing a portfolio of copper and gold assets in the Americas, which includes: its primary focus, a world class large-scale resource with expansion and discovery potential at the Warintza Project in Ecuador; discovery potential at its Ricardo Project and Tamarugo Project in Chile; discovery potential at its Capricho and Paco Orco projects in Peru; and significant leverage to increasing copper prices through its 60% interest in the La Verde joint-venture project with a subsidiary of Teck Resources in Mexico.



Powered by


EIN Presswire does not exercise editorial control over third-party content provided, uploaded, published, or distributed by users of EIN Presswire. We are a distributor, not a publisher, of 3rd party content. Such content may contain the views, opinions, statements, offers, and other material of the respective users, suppliers, participants, or authors.
Submit your press release