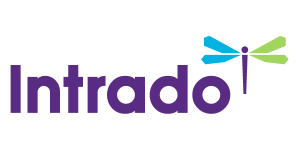 Global Demand for Metallic Pigments is forecasted to reach US$ 3.4 Billion by the End of 2033: Fact.MR Report
Rising Demand for Eco-friendly Paints & Coatings Bolstering Sales of Metallic Pigments
/EIN News/ -- Dublin, March 22, 2023 (GLOBE NEWSWIRE) -- There has been a substantial increase in the demand for high-performance metallic pigments that come with eco-friendly attributes. They find applications in different industries, including cosmetics, printing, coatings, and building materials. The global metallic pigments market is projected to advance at a CAGR of 4% and reach a value of US$ 4.5 billion by the end of 2033.

Rising consumer demand for attractive packaging and specialty products has made metallic pigments a suitable option for printing eye-catching graphics and decorative labels. Printing ink manufacturers are incorporating metallic pigments into multiple formulations to provide durable, fashionable, and long-lasting special effects to the end products. Industrial coatings and automotive paints are the key consumer sectors of metallic pigments due to their economic rates compared to other options.
Download Sample Copy of This Report:
https://www.factmr.com/connectus/sample?flag=S&rep_id=8448
Key Takeaways from Market Study
The global metallic pigments market is forecasted to reach a valuation of US$ 2.3 billion in 2023.
Worldwide demand for metallic pigments is set to increase at a CAGR of 4% during the forecast period ending 2033.
Demand for metallic pigments is anticipated to progress at a CAGR of 4.5% in Canada.
Sales of metallic pigments are predicted to expand at a CAGR of 6.6% in the Asia Pacific region.
Demand for metallic pigments is projected to rise at a sluggish CAGR of 2% in Germany.
The global metallic pigments market is forecasted to reach US$ 3.4 billion by the end of 2033.
"Increasing sales of metallic pigments is attributed to their rising demand from the automotive industry due to their abilities of degradation resistance, silver metallic finish, and elegant appearance," says a Fact.MR analyst.
Market Trends
The development of various innovative metal oxides with new flake technology and unique substrate layering is predicted to open up lucrative opportunities in the target market. Metallic pigments are used widely in cosmetics and personal care products to manufacture dermatologically safe and high-quality skincare solutions and skin-friendly makeup.
High-performing zinc-copper blends provide long-lasting and unique gold-bronze effects to cosmetics and thus leading to noticeable demand for metallic pigments. They are also gaining prominence compared to conventional solid colors due to their versatility, sustainability, low maintenance, and compatibility. High resistance to chemicals can also generate demand for metallic pigments.
Various leading manufacturers have reduced the use of some heavy elements, including cadmium and chromium due to their toxicity and increasing environmental concerns, which are related to exposure of these metals in paints, construction materials, cosmetics, and other related applications. These factors are predicted to stimulate demand for metallic pigments in the coming decade.
Technological advancements and recent innovations have resulted in the development of pigments that are based on silver dollar aluminum flakes. These developments offer extreme saturation, unique sparking behavior, and enhanced brilliance. They have given rise to numerous other solutions, including energy-curable pigments, which help to conserve energy in the building & construction industry.
Market Frontrunners
Altana AG
BASF SE
COPRABEL SA
Metaflake Ltd.
Sun Chemical Corporation
Toyal America, Inc.
Zhangqiu Metallic Pigment Co., Ltd.
Umicore NV/SA
Get Customization on this Report for Specific Research Solutions:
https://www.factmr.com/connectus/sample?flag=RC&rep_id=8448
Market Imperative
Distributors of metallic pigments are making huge investments in their supply chain management systems to meet the requirements of consumers. They are putting efforts to extend their reach across the globe. Rising expenditures by suppliers help in maintaining product standards and ensuring the delivery of quality products.

Key suppliers of metallic pigments are involved in mergers and acquisitions to extend their product portfolio.

For instance,
In February 2021, a specialized chemicals company ALTANA finalized the acquisition of TLS Technik GmbH & Co. Spezialpulver KG. This step helped ALTANA to expand its footprint. TLS, which is situated in Germany's Bitterfeld, has more than 25 years of experience in producing high-quality metal powder, which is used in the production of industrial 3-D printing.

Workflow Optimization
By Product Type :

Copper
Aluminum
Bronze
Stainless Steel
Others

By End Use :

Paints & Coatings
Printing Inks
Cosmetics & Personal Care
Plastics
Others

By Region :

North America
Europe
Asia Pacific
Latin America
Middle East & Africa
Get Full Access of Complete Report:
https://www.factmr.com/checkout/8448
More Valuable Insights on Offer
Fact.MR, in its new offering, presents an unbiased analysis of the metallic pigments market, presenting historical demand data (2018 to 2022) and forecast statistics for the period (2023 to 2033).
The study divulges essential insights on the market based on product (copper, aluminum, bronze, stainless steel, others) and end use (paints & coatings, printing inks, cosmetics & personal care, plastics, others), across five major regions of the world (North America, Europe, Asia Pacific, Latin America, and MEA).
Key Questions Covered in the metallic pigments report
What is the projected value of the metallic pigments in 2023?
At what rate will the global metallic pigments grow until 2033?
Which are the factors propelling the growth in the metallic pigments?
Which region is expected to lead in the global metallic pigments during 2023 to 2033?
Which are the factors driving the metallic pigments during the forecast period?
What is the expected market value of the metallic pigments during the forecast period?
Check out more related studies published by Fact.MR Research:
Pigments Industry: According to this market study, demand is anticipated to increase at a CAGR of 5.4% over the period of 2021 to 2031, up from 12 Mn tons in 2021.
Coating Pigments Market Snapshot: The global coating pigments market is estimated at USD 24.5 billion in 2022 and is forecast to reach USD 41.9 billion by 2032, growing at a CAGR of 5.5% during 2022-2032.
Bio-based Pigments and Dyes Market Trends: The present valuation for the global bio-based pigments and dyes market is USD 30,305 Million in the year 2022. The market is growing with a CAGR of 4.5% in the forecast duration. The bio-based pigments and dyes market is likely to exceed USD 47062.74 Million by end of 2032.
Organic Dyes and Pigments Market Outlook: Worldwide consumption of organic dyes and pigments is estimated at US$ 22 Bn in 2022. As per detailed industry analysis, the global organic dyes and pigments market is forecast to reach US$ 37 Bn by 2032, progressing at a CAGR of 5.4% during 2022-2032.
Cerium Oxide Nanoparticles Market Growth: The global sales of the cerium oxide nanoparticles market is values at US$ 514.6 Million in 2021 and market is expected to reach a valuation of US$ 4.6 Billion by 2032 with 22.5% projected growth during 2022-2032.
About Fact.MR,
We are a trusted research partner of 80% of fortune 1000 companies across the globe. We are consistently growing in the field of market research with more than 1000 reports published every year. The dedicated team of 400-plus analysts and consultants is committed to achieving the utmost level of our client's satisfaction.
Contact:
US Sales Office
11140 Rockville Pike
Suite 400
Rockville, MD 20852
United States
Tel: +1 (628) 251-1583, +353-1-4434-232 (D)
Connect to Author: Mr. Yash Pathak
Email : yash@factmr.com
Sales Team : sales@factmr.com
Follow Us: LinkedIn | Twitter | YouTube


Powered by


EIN Presswire does not exercise editorial control over third-party content provided, uploaded, published, or distributed by users of EIN Presswire. We are a distributor, not a publisher, of 3rd party content. Such content may contain the views, opinions, statements, offers, and other material of the respective users, suppliers, participants, or authors.
Submit your press release