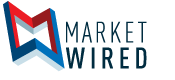 LIG Assets, Inc. Highlights Significant Improvements in Balance Sheet in Q3 2017 Financial Results through Doubling Revenue over Prior Quarter, Surpassing $1 million YTD
/EINPresswire.com/ -- NASHVILLE, TN--(Marketwired - Nov 14, 2017) - LIG Assets, Inc. (OTC PINK: LIGA) (also known as the "Leader in Green Assets" or "LIGA") announced today its financial results for the third quarter 2017. The following Corporate filing information and documentation has been submitted to OTC Markets and the quarterly report was uploaded yesterday.
Third Quarter 2017 Highlights:
Gross revenues in Q3 more than doubled over Q2. Third quarter revenues were $789,361 compared to $319,429 for the prior second quarter
LIGA's continues to eliminate debt by paying off or negotiating debt reduction deals
In full compliance with TCA Debt settlement
In 3rd quarter of 2017 completed the launch of Lig Developments in Texas
Plan to create substantial valuations and assets for LIGA moving forward via BGTV & Lig Developments
No reverse split or increase of authorized shares as the Company remains committed to plan not to reverse split the stock below .05 per share.
"We've been going through extensive forensic accounting procedures to be able to get the books in order to take the company to fully reporting in the near future" said Aric Simons, Chairman of LIG Assets, Inc. Mr. Simons continued, "We continue to concentrate on creating new revenue sources and aggressively pursuing new contracts and revenue opportunities for LIGA and its subsidiaries. I'm very pleased with the new management team that we've assembled and their due diligence on all fronts including, but not limited to, creating diverse and substantial revenue sources for the company, identifying and competitively bidding on new contracts, progressing in reconciling and modernizing our financials, diminishing debt through strategic payment solutions, past debt reduction through negotiated settlement and eliminating unverifiable debt. LIGA continues to make better than expected progress to achieving rapid growth goals with the intention of transcending to the next level from the OTC market within the next two years. I believe that our investors and prospective investors will look at the third quarter of 2017 as an important benchmark to that end. LIGA will continue to grow with sound business practices, intelligent allocation of assets and investments that will ensure our investors can be proud to be owners while enjoying ROI's that are best in class."
Business Developments and News
LIGA has posted YTD revenues surpassing $1 million for the first time in years
Lig Developments has started to generate revenues and has many projects in the pipeline including a revenue backlog of over $5 million
BGTV Direct, Inc. will make several major announcements and announce the launch of several new ventures in the near future that could make a major impact and greatly increase their revenues and profits
Through LIGA's partners, associates and joint ventures, Lig Developments has already bid on more projects that will greatly increase their revenues
LIGA will announce soon many new partnerships and deals
Combined LIGA Bank Accounts as of close of business, September 30, 2017 was $70,055.27 plus $15,500.00 in outstanding receivables at the end of Q3 providing more than amble liquidity moving forward
LIG Assets, Inc. has submitted all pertaining corporate documentation and resolutions to the OTC Markets and the Secretary of State in Nevada has updated all of Lig Assets information
A new LIGA website for LIGA Homes is in the final stages of completion
"The third quarter of 2017 saw significant revenue increase of more than two and half fold over the prior 2nd quarter revenues. The rapid emergence of LIG Developments (LIGD) as a significant revenue and profit generator is very timely. BGTV has expansion opportunities and already sourced cash flow that will allow LIGA subsidiary BGTV to reinvest in the business. The light gauge recycled steel framing business is expanding rapidly and we expect the revenue backlog to continue to grow. Our goal for Q4 and moving forward is to focus on generating strong operating cash flows and profits that will create long term value for our shareholders." said Doug Vaughn, Chief Financial Officer.
LIG Assets, Inc. submitted yesterday the Quarterly Report for the period ended September 30, 2017 and it was made available publicly at https://www.otcmarkets.com/financialReportViewer?symbol=LIGA&id=182275.
Non-GAAP Financial Measures
In addition to disclosing results prepared in accordance with GAAP, the Company also discloses certain non-GAAP results of operations, including adjusted EBITDA and adjusted diluted earnings per share that either exclude or include amounts that are described in the reconciliation table of GAAP to non-GAAP information provided at the end of this release. Non-GAAP financial measures do not replace and are not superior to the presentation of GAAP financial results, but are provided to improve overall understanding of the Company's current financial performance. Management believes that this non-GAAP information is useful to both management and investors regarding certain additional financial and business trends related to the operating results. Management uses this non-GAAP information, along with GAAP information, in evaluating its historical operating performance.
About LIG Assets, Inc.:
LIG Assets, Inc. in association with Robert Plarr is the emerging "Leader in Green Assets" -- focused on exclusive green, renewable energy and sustainable homes, living systems, technologies and components to be utilized in the residential and commercial real estate acquisition and development projects currently under way and now individual product sales, as well as rapid expansion into other sectors via acquisitions, mergers and joint venture partnerships. LIG Assets, Inc. trades on the pink sheets under the ticker symbol "LIGA". For additional information about LIG Assets, Inc., Robert Plarr, and/or more information about and how to purchase Plarr's exclusive homes, structures, products and technologies or to subscribe online to LIGA's free Shareholder Newsletter for regular updates and alerts regarding important Company developments, please visit the Company's website at www.LeaderInGreenAssets.com
Forward-Looking Statements
This press release may contain forward-looking statements. The words "believe," "expect," "should," "intend," "estimate," "projects," variations of such words and similar expressions identify forward-looking statements, but their absence does not mean that a statement is not a forward-looking statement. These forward-looking statements are based upon the Company's current expectations and are subject to a number of risks, uncertainties and assumptions. The Company undertakes no obligation to update any forward-looking statements, whether as a result of new information, future events or otherwise. Among the important factors that could cause actual results to differ significantly from those expressed or implied by such forward-looking statements are risks are detailed in the Company's respective filings at www.otcmarkets.com.

Powered by


EIN Presswire does not exercise editorial control over third-party content provided, uploaded, published, or distributed by users of EIN Presswire. We are a distributor, not a publisher, of 3rd party content. Such content may contain the views, opinions, statements, offers, and other material of the respective users, suppliers, participants, or authors.
Submit your press release