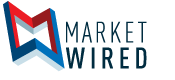 Streetwise Reports Examines A Canadian Gold Explorer Expected to Garner Interest as 'M&A' Target
/EINPresswire.com/ -- SAN FRANCISCO, CA--(Marketwired - September 25, 2017) - With a 100%-owned project spitting out results like a winning slot machine, several industry analysts took notice.
Company included in article: Victoria Gold Corp. (TSX VENTURE: VIT)
Victoria Gold Corp. (TSX VENTURE: VIT) announced multiple results from its 100%-owned Dublin Gulch gold property in the Yukon with back to back news releases on Sept. 18 and Sept. 19.
In the Sept. 19 press release, Victoria Gold announced the first assays received from the "2017 Bluto target surface trench exploration program. TR17-16 was the first major trench constructed at the Bluto target this season and was concentrated on a trail built with heavy equipment to access a water source that would be utilized in the planned 2017 Bluto diamond drilling exploration program."
Raymond James has an Outperform rating on Victoria Gold and a target price of $1.00 per share. The company's shares are currently trading at $0.48.
Echelon Wealth Partners analyst Ryan Walker stated in a Sept. 19 report that "Victoria Gold reported a trench assay from the new Bluto Target, along the Potato Hills Trend model that the Company is using successfully to guide exploration at its 100% owned Dublin Gulch project in the Yukon." He pointed out that Victoria Gold is currently testing another 22 trenches with assay results pending on 10 of the holes.
Continue reading this article: Canadian Gold Explorer Expected to Garner Interest as 'M&A Target'
About Streetwise Reports/The Gold Report
Investors rely on The Gold Report to share investment ideas for the precious, base and critical metals sector. The information provided above is for informational purposes only and is not a recommendation to buy or sell any security.
DISCLOSURE:
The following companies mentioned in this article are sponsors of Streetwise Reports: Victoria Gold Corp. Reports does not accept stock in exchange for its services.
The full disclosure is provided at the end of the published article: Canadian Gold Explorer Expected to Garner Interest as 'M&A Target'
For more information, please contact:
Melissa Farley
Associate Publisher
Email contact

Powered by